Okmulgee Express Care Clinic
Tribal Services
Full Phone Directory
Primary Care: 918-591-5720
Chiropractic Care: 918-591-5792
The Express Care Clinic is a walk-in facility in Okmulgee serving citizens of federally recognized tribes Monday through Friday.
Staffed by an experienced Nurse Practitioner, the clinic provides convenience to patients of all ages who are not able to be seen by their scheduled provider. Express Care Clinic treats acute illnesses and minor injuries. A triage nurse is available to assist with making future appointments with scheduled providers for chronic conditions. Chiropractic care is available.
Hours of operation are Monday – Friday,  between the hours of 8:00 AM – 11:30 AM and 1:00 PM – 5:00 PM.
Accreditations & Certifications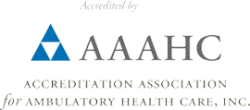 Services include:
Primary Care
Chiropractic Care